Capabilities
Whether your project demands primary vacuum induction melting, secondary remelting or even triple-melt capabilities, WASA has reliable facilities and outstanding commitment to quality to deliver on your needs.
Superalloy Ingot, Billet, and Bar
WASA produces superalloy ingot, billet and Bar for forging and ring rolling applications for a range of aerospace, power generation and oil & gas applications.
In addition to IN718 WASA produces over 40 wrought alloy grades some of which include Waspaloy, IN625, X750, 13/8, U500, IN725, IN925, R41, IN945, IN945X, S188, C263, IN907,IN909.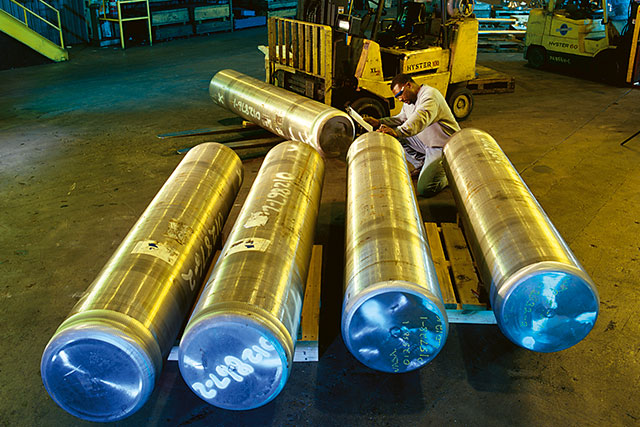 VIM Superalloy Master Bar Stock
WASA also produces VIM superalloy ingots either for use in casting applications or input stock for powder material for aerospace and power generation applications. The remelt ingot is produced in a variety of diameters between 3 inch (75mm) and 7 inch (175mm).
WASA supplies master barstock used in equiaxed, columnar grain, single crystal and powder atomisation applications. With a total portfolio of over 60 seperate grades examples of the major alloys produced are IN738, GTD111, Rene 108, MM247, IN792, FSX 414, L605, MM002, C1023, IN713, IN 718, R77, PWA1455LS, PWA1475LS, IN100, R88, RR1000, ME16, SR99, WSX1 and WSX 2.
Vacuum Induction Furnace
WASA's vacuum induction furnace has a melting capacity of 5 tonnes (11,000 lbs), 10 tonnes (22,000 lbs) or 15 tonnes (33,000 lbs) and can produce input stock for master melts or secondary and tertiary melting.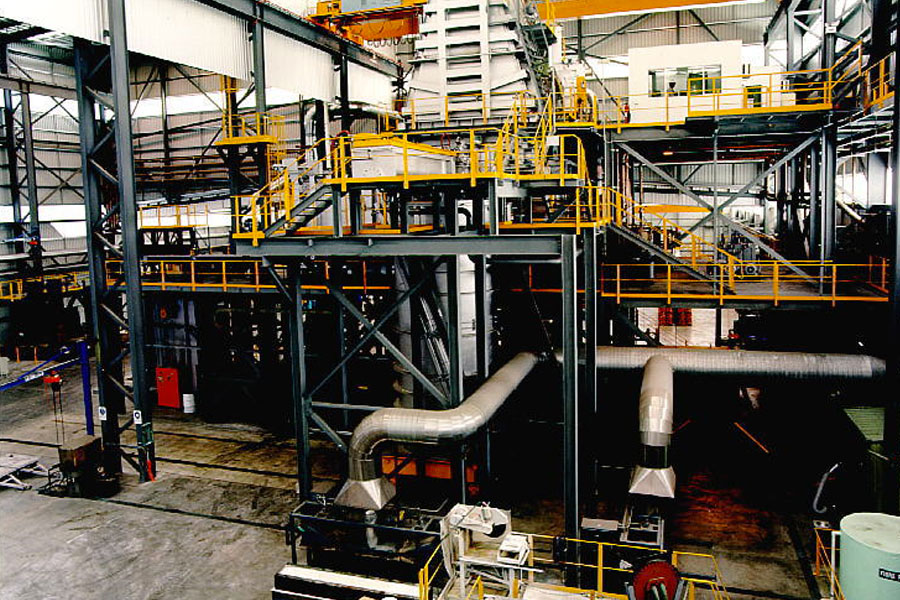 Arc Remelting
WASA's VAR furnaces have upgraded control systems for precision melting control. Ingots can be supplied via the double melt VIM + VAR process or the triple melt VIM + ESR + VAR process for premium quality rotating grade applications.
Ingot Sizes:
Nominal 16"(405mm) diameter
7275lbs (3300Kg) finished ingot weight
Double melt process
Nominal 20" (508mm) diameter
9480lbs (4300Kg) finished ingot weight
Double or triple melt process
Nominal 24" (610mm) diameter
14550lbs (6600Kg) finished ingot weight
Double melt process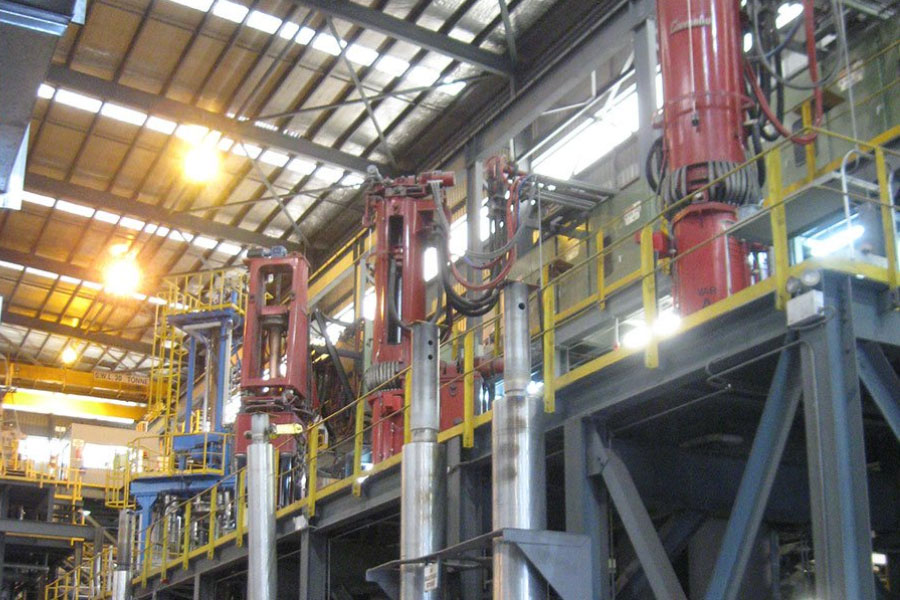 Electro Slag Remelting
WASA operates modern Consarc and ALD manufactured ESR furnaces for the supply of round double melted VIM + ESR ingots or as feedstock for the VAR in the triple melt VIM + ESR + VAR process.
1 x Consarc ESR
Nominal 18" (457mm) diameter
9260lbs (4200Kg) finished ingot weight
1 x ALD ESR
Nominal 18" (457mm) diameter
9260lbs (4200Kg) finished ingot weight
Large diameter capability up to 34" on request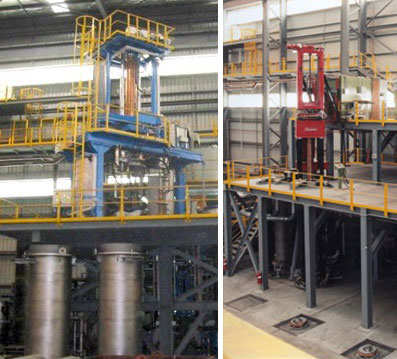 Forging Capabilities
Davey 2300MT Open Die Press:
Fully Re-built and upgraded in 2012
Double Rail Bound Manipulators
Fully integrated control system
Six forge furnaces surveyed to AMS 2750
Auxillary Equipment:
1500MT blanking press and RAW80/50 Wagner ring mill
Medart Bar Peeler and full machine shop with CNC capabilities
Matec Immersion Ultrasonic tank - Fully NADCAP certified
Heat treatment Furnaces surveyed to AMS 2750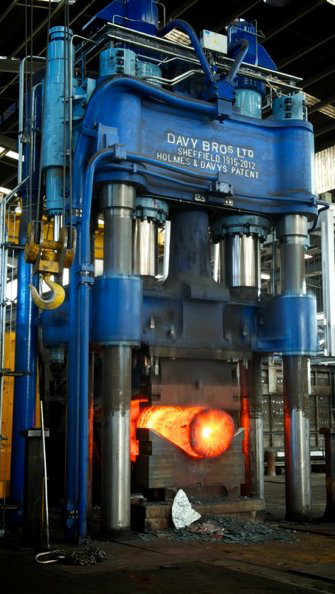 WASA ALBURY FACILITY
OVERALL FORGE
WASA's Albury facility supplies shaped nickel alloy forgings for oil and gas and power generation applications together with a range of steel forgings for shafts, racks, rings etc for mining and general engineering within Australia.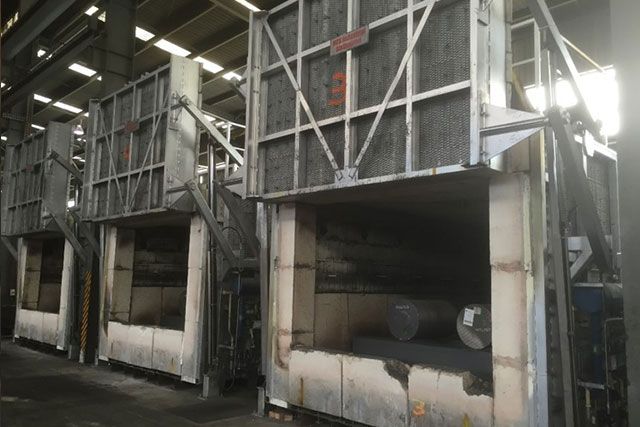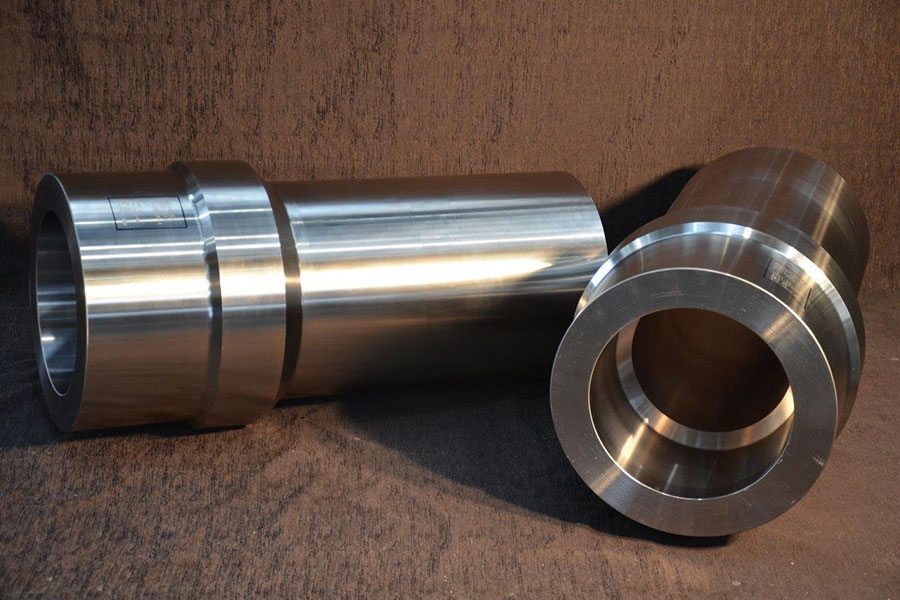 The Highest Standard of Process Control
At WASA, a highly regarded team of professionals which includes chemists, metallurgists, engineers and technicians, applies the highest standard of process control using the very latest in analytical equipment and ensures that the most exacting requirements are achieved.